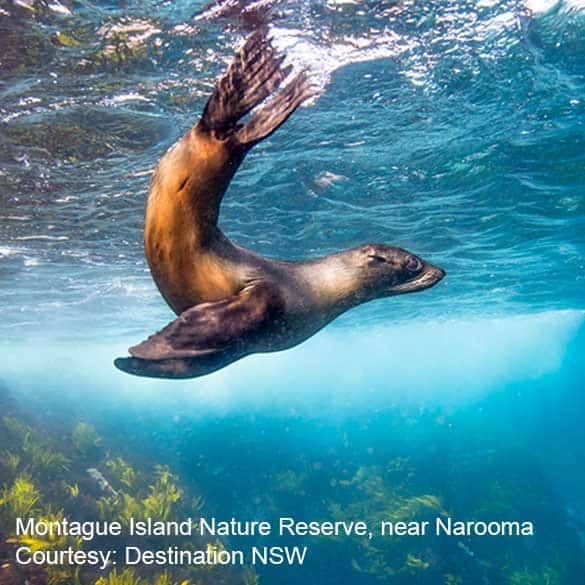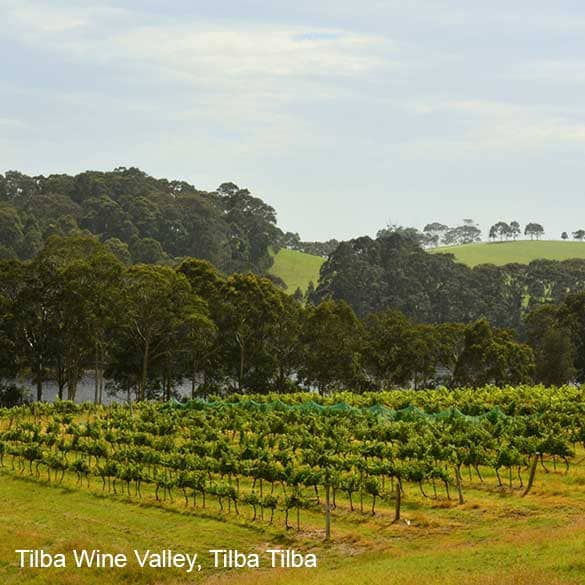 Land of Many Waters
---
For a family fun holiday or romantic getaway, discover the 83 beaches Eurobodalla Coast has to offer. Escape the hustle and bustle of city life by surrounding yourself with nature. From pristine beaches, vast rivers and lakes to islands, nature reserves and quaint heritage towns the Eurobodalla Coast will have you longing to return.
Caravanners and campers can easily navigate throughout Eurobodalla with little traffic chaos. Holiday parks and camping grounds are ideal to serve as your base to explore the region with many boasting stunning beachfront locations and soothing river views.
Things To See & Do
ABC Cheese Factory
Birdland Animal Park
Clyde River National Park
Coman's Mine
Dampier State Forest
Dairy Shed
Foxglove Spire Gardens
Kayak the inlets
Mogo Village
Montague Island Nature Reserve
Murramarang National Park
Narooma Lighthouse Museum
The Original Gold Rush Colony
Tilba Valley Winery
Fast Facts
23 holiday parks in the Eurobodalla Coast region
19 holiday parks with swimming pools
13

dog friendly

holiday parks
22 dump points
18

waterfront

holiday parks
Find a Holiday Park in the Eurobodalla Coast Region
Batemans Bay sits at the mouth of the Clyde River where it pours into the Pacific, providing a superb water playground of sailing, beach and big game fishing, swimming, surfing and river cruising. For the golfing enthusiast, there is a challenging 27 hole golf course, and for a spot of family fun, take some time out at mini golf or the wildlife park where you can feed koalas and snakes.
Being home to the famous Clyde River oyster, fresh local seafood is a menu favourite at many waterside restaurants and there is also an abundance of places to shop, museums and galleries to explore, and pubs and clubs and reminisce and make new friends.
Things to See & Do
Birdland Animal Park

Eurobodalla Regional Botanic Gardens

Pearly Oyster Bar & Farm
A quintessential Aussie beachside holiday experience. If you're a water lover then swimming, snorkelling, diving and surfing can be the order of the day with a feast of fish and chips wrapping up the day.
The waters are bright blue and crystal clear, with the calm shallow pools of Candlagan Creek ideal for families with small children.
Exploring Broulee Island is also a must during your visit or a stroll around the surrounding villages may also reveal some hidden treasures.
Things to See & Do
Broulee Island Nature Reserve.
Burrewarra Point lighthouse
As the hub of Eurobodalla, Moruya makes the ideal starting point for exploring the region.
A wealth of fine dining experiences at restaurants and cosy cafes will satisfy your hunger and the fashion and jewellery boutique or Saturday markets will satisfy the shopper within. Filled with a fascinating gold rush, shipping and dairying history, the local museum in Moruya is a educational experience to be enjoyed by the entire family.
Or if you want to get back to nature the surrounding forest of the Deua National Park is an ideal place to experience the native birdlife and unique flora and fauna.
Things to See & Do
Moruya River
Moruya Saturday Markets
New Years Rodeo (January)
South East Harvest (March)
A natural wonderland which makes it a mecca for big game fishing and whale watching. You can cruise the dazzling blue waters of Wagonga Inlet, stroll through the lush forest gardens of Mount Dromedary or go big game fishing on the Continental Shelf.
To end a relaxing and inspiring day on the water, there are many fine dining restaurants and friendly clubs will set the scene for a sumptuous meal and enjoyable company.
Things to See & Do
Montague Island Nature Reserve
Narooma Lighthouse Museum
Narooma Oyster Festival (May)
Lying east of Bodalla is Potato Point which is a quaint town that is ideal for a stop over as you travel down the South Coast in your caravan or motorhomes and take in the scenic splendour of the region.
Things to See & Do
Jemison's Beach
Lake Brunderee
Potato Beach
A pretty, historic village on a sweeping bend on the Clyde River, shielded from the noisy world by National Park and State Forest. If you're in search of tranquillity, this is the place to be. You can spend your time quietly exploring the history of the area, or why not sit on the bank of the river with a rod and catch a bream or flathead for dinner.
Things to See & Do
Surrounded by vibrant blue ocean, lake and estuary, you can see why the region was named the 'Land of Many Waters'. Fishing and boating is a way of life, with waters suitable for the avid fisherman or for the causal family outing. With plenty of canoes and boats for hire, why not explore by water.
In season, you can catch your own prawns in Coila Lake or have your seafood served up fresh at one of the many cafes and restaurants. Or if golf is your much loved past time, then there is a golf course at that will afford you a great game of golf and stunning ocean views.
Things to See & Do
Coila Lake
Tuross Lake
Whale Watching