A stay in a Holiday Park with a waterpark can be fun and interactive and best of all kids can entertain themselves. With amazing themes and activities, water parks can send kids into a flurry of excitement.
A giant playground with water, water parks can include swimming pools, water slides, splash zones including buckets and sprays that provide endless entertainment.
The best part of a water park is that they allow kids to burn plenty of energy, learn new skills, and meet new friends with no technology or screen in sight!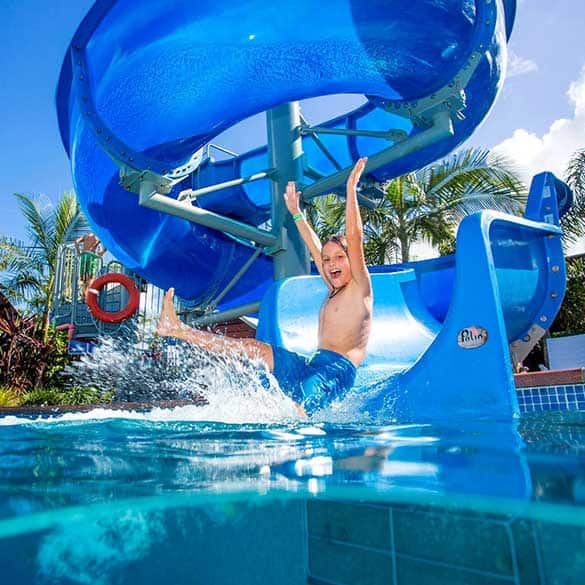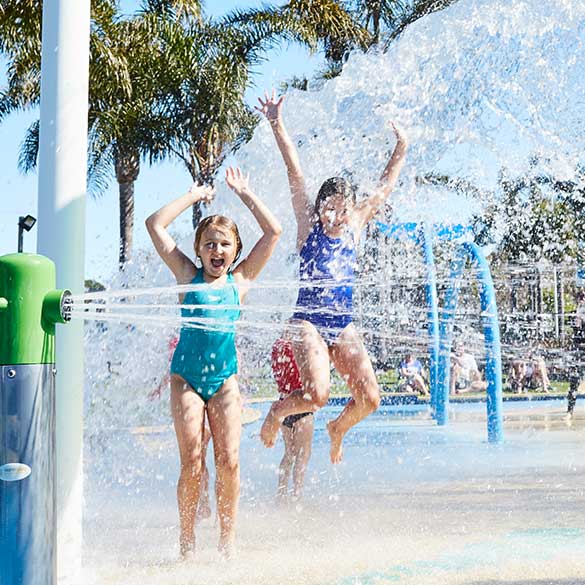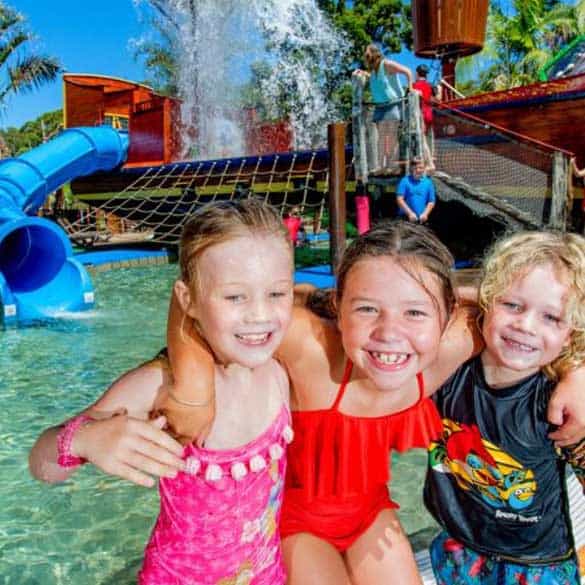 Discover Holiday Parks in NSW
with Water Parks