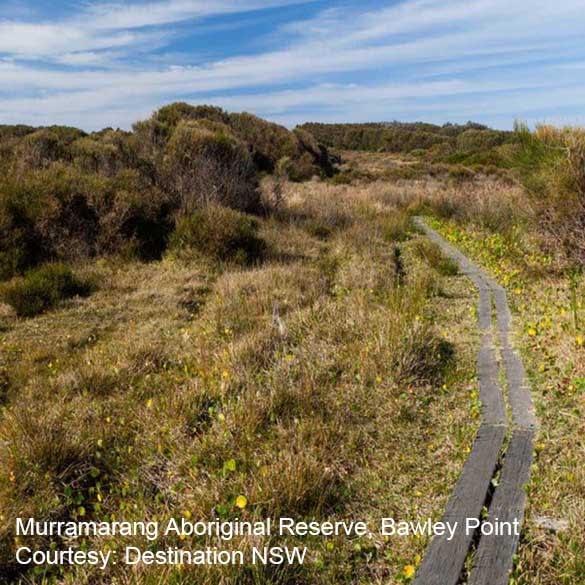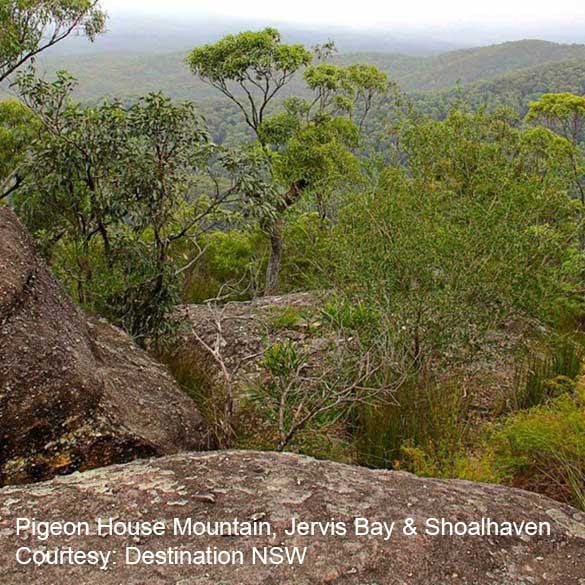 Natural Treasure
---
Shoalhaven South is rumoured as being one of the most scenically beautiful landscapes on the East Coast of Australia.
Shoalhaven South and its lush rainforests, cystral clear waters and breathtaking mountain ranges will leave you marvelling at these natural treasures.
Things To See & Do
Burrill Lake
Murramarang Aboriginal Reserve
Murramarang National Park
Pigeon House Mountain
Stingrays
The Hot Glass Gallery
Ulladulla Harbour and Wharf
Warden Head Lighthouse
Fast Facts
22 holiday parks in the Shoalhaven South region
14 holiday parks with swimming pools
12

dog friendly

holiday parks
13 dump points
15

waterfront

holiday parks
Find a Holiday Park in the Shoalhaven South Region
Bawley Point is a secluded South Coast town, located between bush and beach just 27 km south of Ulladulla.
This sublime stretch of coast is a perfect holiday spot that has great beaches, plenty of cafes and pubs, and good accommodation options. At Bawley Point, you'll settle into holiday mode quickly – with bush walks, watching local bird life, fishing, surfing, swimming and snorkelling.
Some of the beaches around Bawley Point are popular with surfers looking for the best waves along the coast. But there are plenty of other beaches where you can swim, picnic or simply watch kangaroos enjoying the surf.
Things to See & Do
Batemans Bay

Murramarang National Park

Pebbly Beach

Ulladulla
The sleepy coastal village set on magnificent Red Point (named by Captain Cook on his voyage of discovery) and a wonderful hideaway for a camping sojourn where some of the finest beaches on the coast lure the romantic at heart for an evening stroll or draw families for fun in the sunshine.
Bendalong will satisfy everyone's tastes and recreational pursuits with the tranquillity of Boat Harbour and Washerwoman's beaches affording a relaxing getaway and Inyadda Beach affording the adventurous surfer spectacular waves to ride.
Things to See & Do
This seaside resort with its unspoiled beaches and views of the surrounding ranges, Brush Island and the South Pacific Ocean is truly a haven for all.
The village borders on the north of Murramarang National Park and has an excellent surf beach and a boat ramp to easily venture out to try your luck at making the catch of the day.
Things to See & Do
Murramarang Aboriginal Reserve
Murramarang National Park
The crystal clear waters of Lake Conjola in the Shoalhaven South is ideal for all types of water activities.
Soak in the sunshine and swim to your heart's content, enjoy some fishing, or for the more confident water enthusiasts, try a spot of water skiing, sailing, scuba diving or sail boarding.
After an exciting day on the water, why not take the boardwalk (suitable for wheelchair access).
Things to See & Do
Ben Boyd Lookout

Lake

 

Conjola

Bush walking
Tabourie Lake is a haven for native birds and is encircled by calm and picturesque beaches in the Shoalhaven South region.
An ideal place to stop for a while and soak up the relaxed and friendly feel of the township.
Things to See & Do
Milton is a historic agricultural town close to magnificent beaches. It's set on a ridge between green valleys and the Great Dividing Range. This National Trust town has blossomed over the past few years. Bookshops, cafés and galleries have taken over most of the main street, making Milton a pocket-sized delight.
Mollymook is a quiet, leisurely coastal town with beaches that draw summer crowds. It's set on hills rising from the coast into pastureland. Mollymook Beach is one of the South Coast's most popular beaches. This golden stretch of sand has ideal conditions for experienced surfers, body surfers and anyone keen to learn how to surf. Headlands at either end of the beach offer protection on windy days;grassy reserves behind the beach are perfect for picnics, relaxing and watching the kids at play. "The reef" is where serious surfers head to while safe swimming can be found at Narrawallee Inlet and the Bogey Hole.
Things to See & Do
Surrounded by the Murramarang National Park, North Durras is situated on the entrance to the sea of Lake Durras, widely regarded as the most pristine coastal waterway in Shoalhaven South of NSW.
Ideal for families, the lake offers wonderful swimming for all ages.
Things to See & Do
Lake 

Durras

Murramarang National Park

Bushwalking

Fishing
The town is surrounded by living history, a rich culture life, a delightful range of colourful shops, fascinating galleries and lively food places. Stroll along the streets and venture into some of the gift shops, cafes, antiques and craft outlets to immerse yourself in the culture of and country town atmosphere.
You may even have the opportunity to meet the artists and crafts people in the many arts and crafts galleries, wood and leather craft stores to give you an insight into their art.
If you enjoy water sports then head to Burrill Lake just five kilometres south of Ulladulla. Boats, sailboards, canoes, and kayaks are available for hire at three separate launching ramps on the lake, with windsurfing, water skiing, swimming, and fishing being among the most common pastimes.
Things to See & Do
Burrill Lake

Funland

Ulladulla

 Harbour & Wharf

Warden Head Lighthouse

The Blessing of the Fleet (March)
The Shoalhaven Coast wine trail meanders though luscious green valleys and overlooks some of the country's most pristine beaches. More information