Discovery Parks – Pambula Beach
1 Pambula Beach Road, Pambula Beach, New South Wales 2549
Discovery Parks – Pambula Beach boasts an absolute beachfront location, offering 6km of pure white sand to feel between your toes.
Tucked into the northern tip of the rugged Ben Boyd National Park on the NSW Sapphire Coast, our park is a magnet for families and a massive hit with kids, who'll never complain of boredom. How could they? There's an all year round swimming pool complex with waterpark and spa, RAGE CAGE sporting court, bouncing pillow and kids club.
Pambula Beach is a three and a half hour drive from Canberra and located approximately 7 hours drive north of Melbourne (on the coast midway between Melbourne and Sydney) and only 5 minutes drive to Merimbula.
Choose to camp, caravan or treat yourself to accommodation ranging from spa villas to small cabins with stunning ocean views. Hiking trails to suit any fitness level will bring you closer to nature.
Experience the serenity of whale and dolphin watching. Sink your hooks into beach or charter fishing; or hit the surf and enjoy the pristine waters that the Sapphire Coast has to offer.
Facilities & Services
School Holiday Activities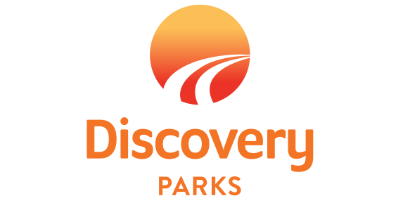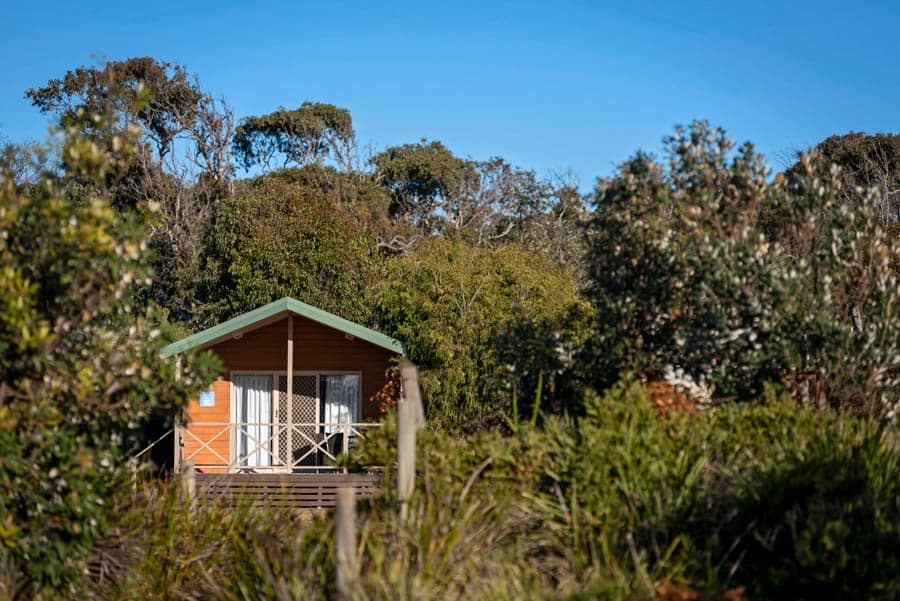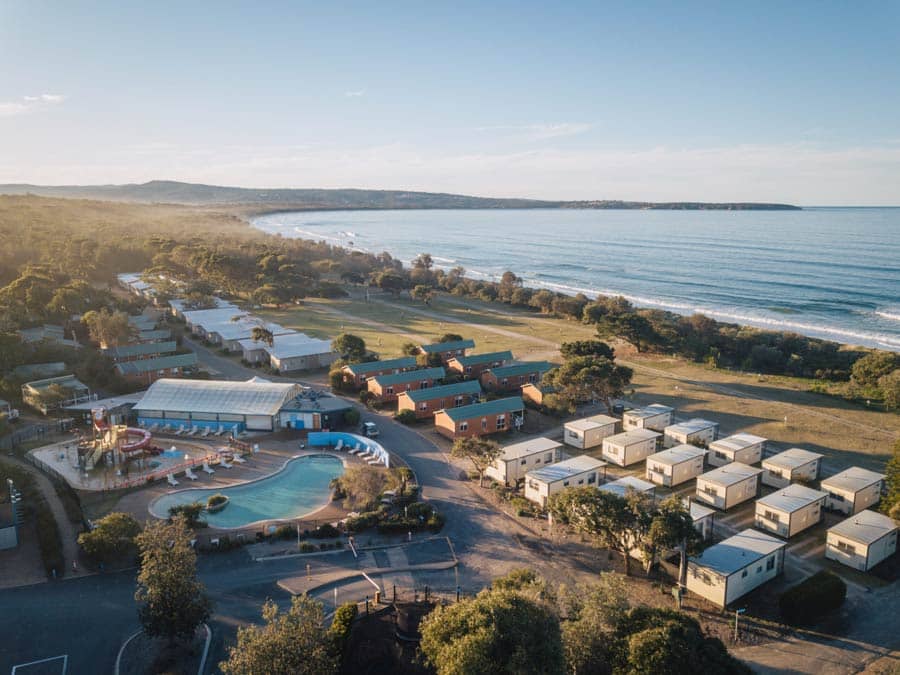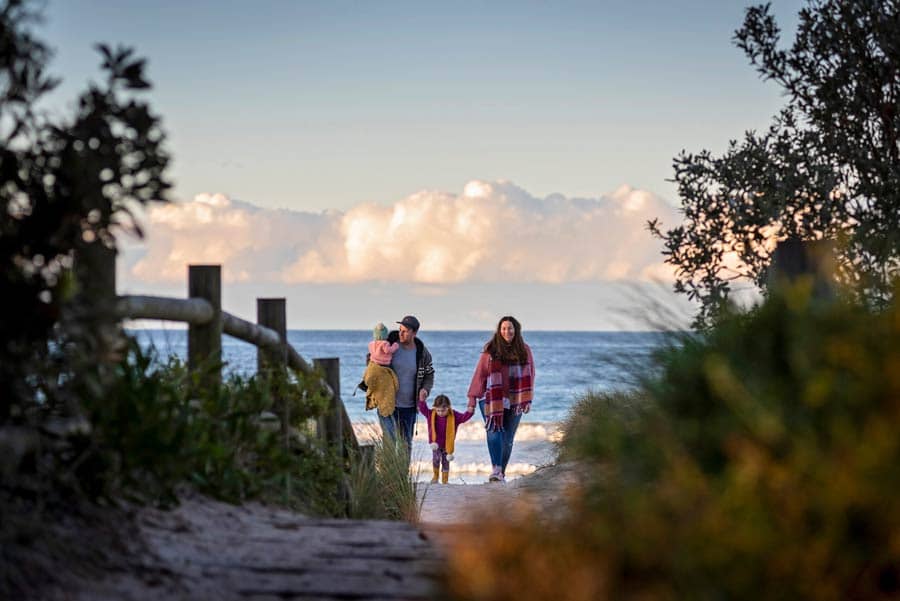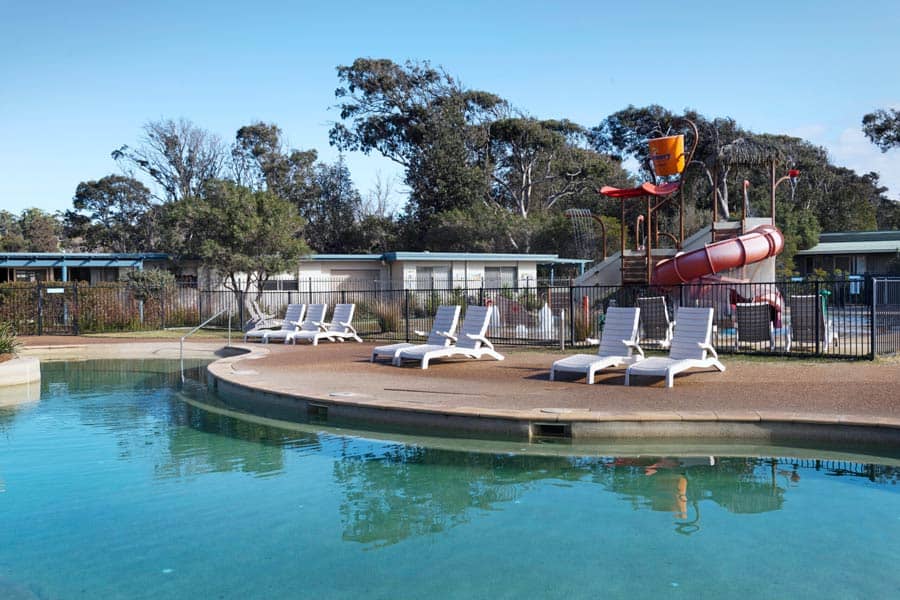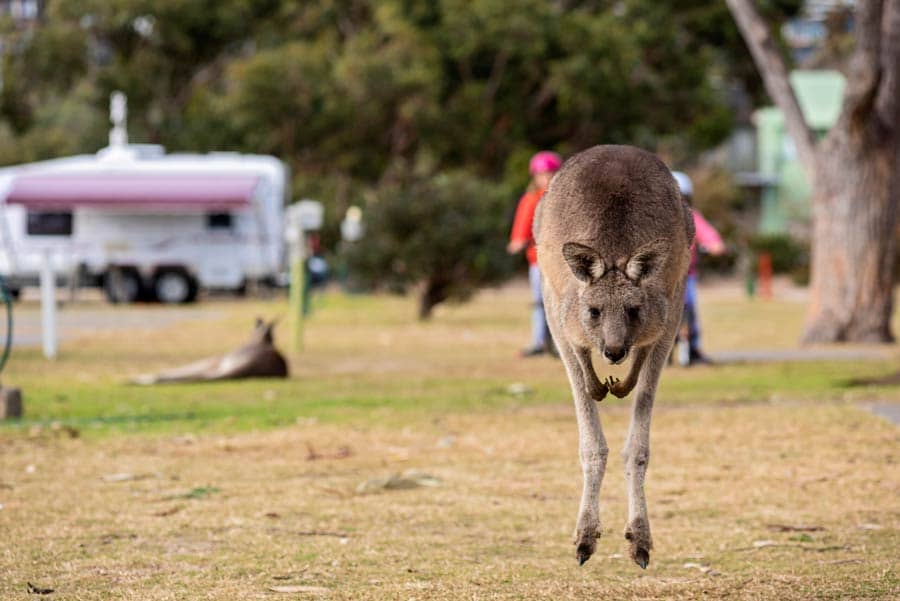 Chains/Groups
Discovery Parks