The Legendary Pacific Coast Drive is an 820 km touring route (equivalent to 10 hours car drive if no stops) from Sydney to Tweed Heads. You will see spectacular scenery along the way, from rolling green hinterland, to rugged national parks and great surf beaches.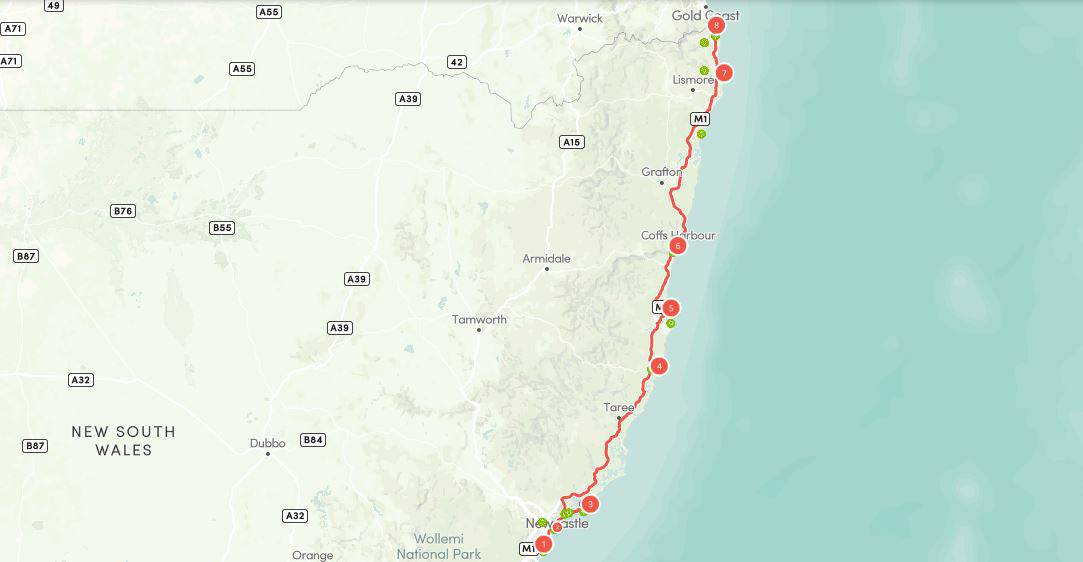 Itinerary – Things to See & Do
The start point driving from Sydney …
Driving Tip
Check out our easy, breezy road trip tips that can help you make the most of your travels.
Show your Love for Holiday Parks along the Legendary Pacific Coast Drive
Following the Itinerary, find below a list of regions you can find Holiday Parks within:
More Information