Reflections Holiday Parks Mookerawa Waters
Mookerawa Road, Stuart Town, New South Wales 2820
On the south western shore of Lake Burrendong, and just minutes from Stuart Town (famous as Ironbark in the Banjo Paterson Poem), Reflections Holiday Parks Mookerawa Waters is popular year-round with fishing enthusiasts, nature lovers, fossickers, bushwalkers, fishers, campers and picnickers.
Visit in the spring and be rewarded by a spectacular and colourful display of Australian wildflowers. Unique and delicate, the Bluebells, Golden Wattles, Pea Flowers and Bugle Flowers dot the paths and landscape for the delight of those who wander there.
Fishing enthusiasts will enjoy the variety and plentiful catches of fish including Redfin, Catfish, Murray Cod, Silver and Golden Perch. Yabbies' are easy to catch along the banks and make for delicious meals on the barbecue or open fire.
Explore Mookerawa Creek and the old gold fields for a nugget or two, or explore the bush for wrens, eagles, babblers, honey eaters and many other bird varieties along with kangaroos, wallaroos, wallabies, echidnas, gliders, possums, antechinus and other native animals.
Throughout the spring and summer the park provides a fantastic opportunity for boating, sailing, swimming and water skiing. Families and friends make day trips or camp out to enjoy this magnificent waterway and all it offers. Choose from cabins to rustic campsites and a camp fire (RFS advice permitting).
The kiosk sells ice creams and drinks, Swap 'n' Go gas, ice, bait & fishing supplies are also available.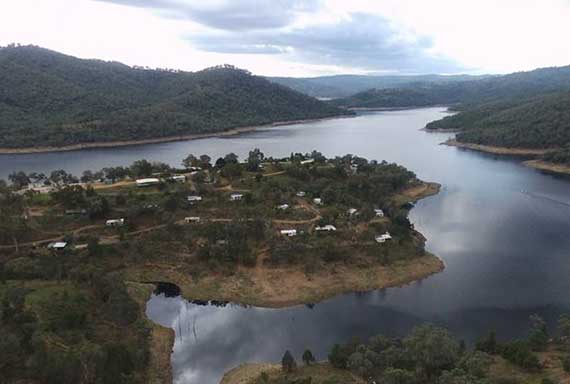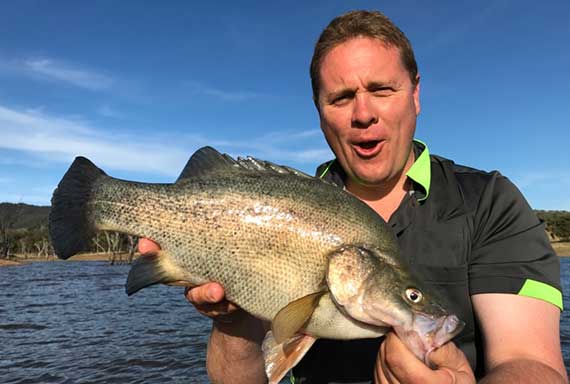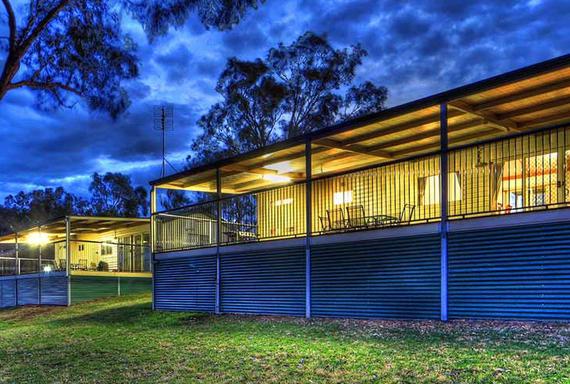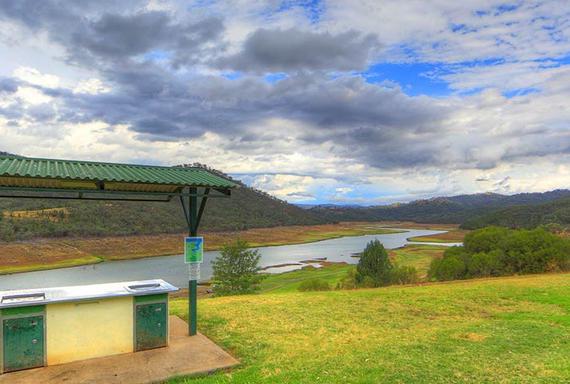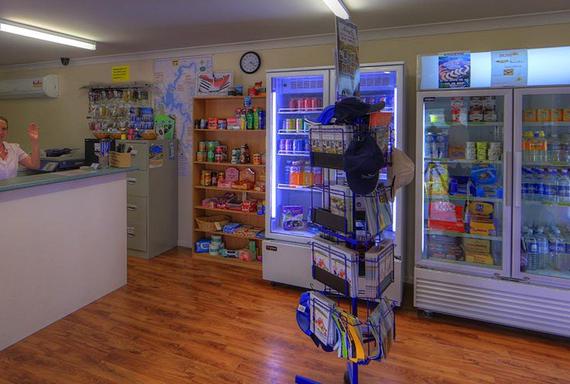 Chains/Groups
Reflections Holiday Parks