After a long day of bushwalking, swimming, kayaking, paddle boarding or just out in the great outdoors, a great snack is essential.
Peanut Butter is a favourite stable and is one of the best hiking foods. It's tasty, nourishing and relatively inexpensive. Peanut butter is full of healthy fats and protein and contains plenty of calories that will give you lots of energy for doing strenuous physical activities such as hiking.
So why not indulge in one of the following customizable camping snacks, you can be sure there's something irresistible for everyone:
APPLE COOKIES
Slice apples into circles, spread with peanut butter or Nutella and layer on nuts, dried fruit and chocolate chips.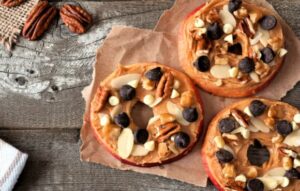 ANTS ON A LOG
Cut celery into 6cm long pieces. Fill each stick with peanut butter and cover in sultanas.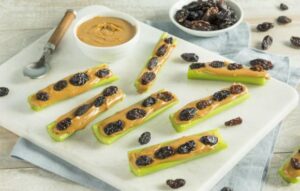 PEANUT BUTTER DRIZZLED POPCORN
After you pop the popcorn, cover in melted peanut butter.
PEANUT BUTTER HUMMUS
Place chickpeas on a food processor and add peanut butter, oil, salt, pepper and paprika and mix until your preferred constancy. Serve with pita or cut veggies.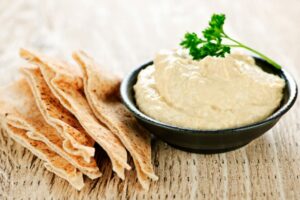 PEANUT BUTTER TRAIL MIX BARS
Mix peanut butter, rolled oats, flax, chocolate chips, almonds, cashews, dried cranberries, raisins and honey. Place on a tray and refrigerate until set.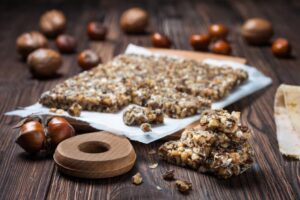 PEANUT BUTTER & JAM OATMEAL COOKIES
Mix together 2 medium ripe mashed bananas, 1 cup of uncooked quick oats and 2 tbsp crunchy peanut butter. Place mixture on a tray as cookies, making an indent with the back of the measuring spoon. Bake 15 minutes or until golden. Remove from oven and top a teaspoon of jam.