Wide Door Option with Camec
A road trip should not be restricted to anyone.
Many travellers have mobility problems, are wheel chair bound or simply like to install luxury items that a standard entrance door to their RV is not suitable for.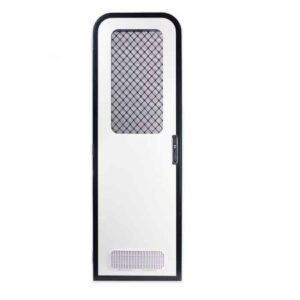 Camec have a solution by offering a wider door option.
The Camec Odyssey 2 radius corner door is a stylish wide entrance door that fits most caravans and RV's.
Features:
878mm wide access doors
Light but strong main door infill and one-piece outer door
Left or right hinge set up
Standard 3-point lock system
Aluminium grill mesh security door with fly screen