There's no doubt about it. Purchasing a camper, caravan or motorhome is a big investment, and if you don't know what to look for it can be overwhelming, especially when wandering from camper to van at a show.
While it's easy to get well-versed with or wrapped up in specifications, the reality is, there is no better way wise up to the ways of a 'recreational vehicle' (RV) than to hitch it up – or turn the key – and head out on to the road.
Hiring a camper trailer, motorhome or caravan is not only a good way to learn the ins and outs of a particular model, you'll also quickly discover what you do and don't want in a rig, and figure out what gear is essential to the style, should you invest in your own. So where do you start?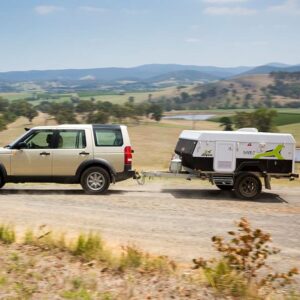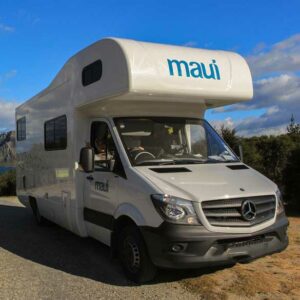 There are many things to love about hiring an RV. Not only are they more cost-effective up front than purchasing one outright, they're often kitted out with gear required for touring from the get-go. What's more, there are many different types of hire rigs, so you can choose one to match your trip or discover the camping lifestyle that fits best.
And with hire outlets available not only in the city but within regional centres, it's possible to pick up your rig closer to camp, potentially avoiding the peak, which is great if you're new to towing!
You can spend days pouring over RV hire websites but you'll quickly learn more by visiting a local outlet armed with a few smart questions, or if you're interstate, picking up the phone and making a call. In fact, if you have friends familiar with your chosen style of rig, see if they're willing to provide specific advice or come along and kick a tyre.
Seeing the hire unit firsthand will give you an insight into the effort required to establish camp, which varies from type to type and even model to model.
If you've come from camping in a straightforward set-up, where everything including the tent is jammed into the back of a car, it's hard to imagine space could be an issue in an RV, but it definitely is. So, if you can't camp without that potjie pie, a good ol' measuring tape will help.
Take the time to browse the included items list prior hiring your chosen rig, too, as things like linen, pillows or cutlery maybe missing resulting in unexpected costs on the road, or worse, a loss in holiday time! Also, check for comforts like fly-screens, which matter when the mercury rises, especially if the powered sites are booked out.
Although less expensive than purchasing an RV, hiring one has its costs, so it is still worthwhile doing a little bit of research before handing over your hard-earned. Things such the overall weight of your hire RV may influence running costs. And finally, don't forget the add-ons such as insurance or a bond.