A number of studies have found that most people want to do the right thing by the environment when on holidays but they don't want the responsibility for doing the right thing.
If you fall into this category, make sure you look for a Gumnut Eco Program symbol when planning your next stay or caravan and camping purchase.
The Gumnut Eco Program is a sustainability program for caravan and holiday parks, manufactures, retailers and service providers of RVs, caravan and camping equipment. The program helps businesses reduce their environmental footprint so you can relax and enjoy your next caravan and camping adventure.
Members of the Caravan and Camping industries Gumnut Eco program can be identified on the website by the Gumnut Eco program logo.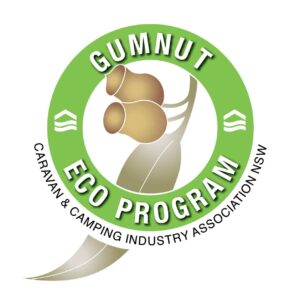 Some of the areas where businesses have made a sustainable difference include:
Utilising energy efficiency products and engage renewables where possible
Reducing waste to landfill
Managing water responsibly
Promoting good corporate citizenship
Protecting the natural environment through responsible site development and use
Improving air quality
Maintaining a safe environment with risk management planning and emergency procedures
Upholding a high level of social responsibility within the local community