It's time we debunked the myth of cabins in holiday parks. Whilst they started out basic, over the years they have morphed into truly superb examples of architecture and styling.
BIG4 Holiday Parks are always looking for innovation and new designs to surprise and delight their customers.
Check out what's in NSW.
Invisible Cabins
Where: BIG4 Sunshine South West Rocks Holiday Park,
Can a cabin really be a work of art? Indeed, it can. In this beautiful example, award-winning Crescent Head photographer Adam Williams shot 200 images of the surrounding bushland, photo shopped them together, then painstakingly applied the decals to these new buildings in 1m strips. The result is an almost seamless blending into the natural environment.
BIG4 are very conscious of the setting when they designed the lodges. In fact they are so 'harmonious' that the local kangaroos can be found right next to the verandas. The cabins add a new level of luxury while complementing the local landscape.
The lodges have been named 'Ngurra' meaning 'place of home'.
Tuscany Villas
Where: BIG4 North Star Holiday Resort, Hastings Point.
Just take a look at the external photo of a Tuscany Villa at BIG4 North Star Holiday Resort. To the untrained eye it could easily be mistaken for an oceanfront home on the shores of this spectacular Northern Rivers location.
Except it's a five-star villa in the magical North Star Holiday Resort, sleeping 10 in absolute luxury for the holiday of a lifetime.
African Safari Glamping
Where: BIG4 Nelligen Holiday Park
The park's African Safari tent is located right on the bank of the Nelligen Creek, providing accommodation for four people and a style that defies the traditional camping holiday. It's not a cabin, it's not a tent. It's modern and progressive and certainly worthy of consideration for your next holiday.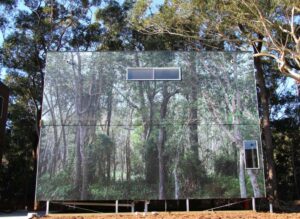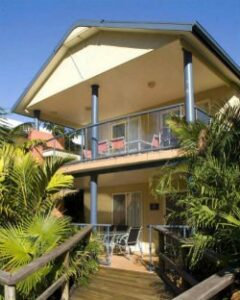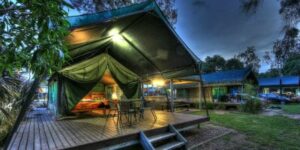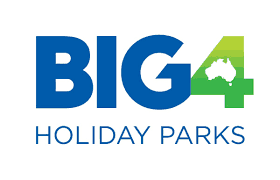 Original Story BIG4News – October 2017