Temora RV Park is one of many no-frills, low-cost CMCA RV Parks around Australia. Strictly catering to self-contained vehicles only, the idea is to provide a safe and secure camping option for RVs who do not require the use of facilities.
This lovely flat grassy park sits near the centre of town, meaning it is only a short stroll to grab supplies and check out Temora's historic buildings and quaint streets.
The only facilities accessible on-site include potable water and a dump point, as well as a happy hour shelter, barbecue, and fire pit for entertainment.
CMCA members can stay for just $3 per person per night, while non-members can stay for $15 per vehicle per night. A maximum stay of 14 nights applies.
The park welcomes all RV types, as long as they meet the requirements of the CMCA Self-contained Policy. Vehicles must have:
Fresh water tank for potable water
Fitted with an installed and fixed plumbed sink, shower optional
Fitted with a grey wastewater tank or separate portable tote and shut-off valve
Fitted with a toilet installed or an in-vehicle portable toilet and cassette
A sealable container to hold rubbish
Temora is a charming town with so much to offer. The canola fields come alive when they flower during late winter, the Temora Aviation Museum attracts people of all ages, and there are many events that will leave you planning your return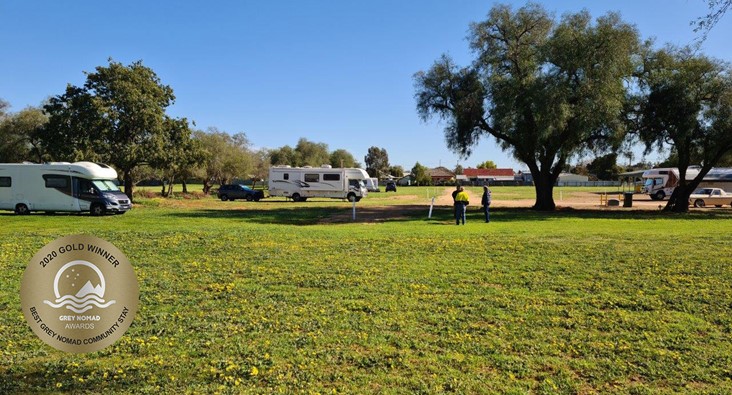 Region
Riverina & The Murray River